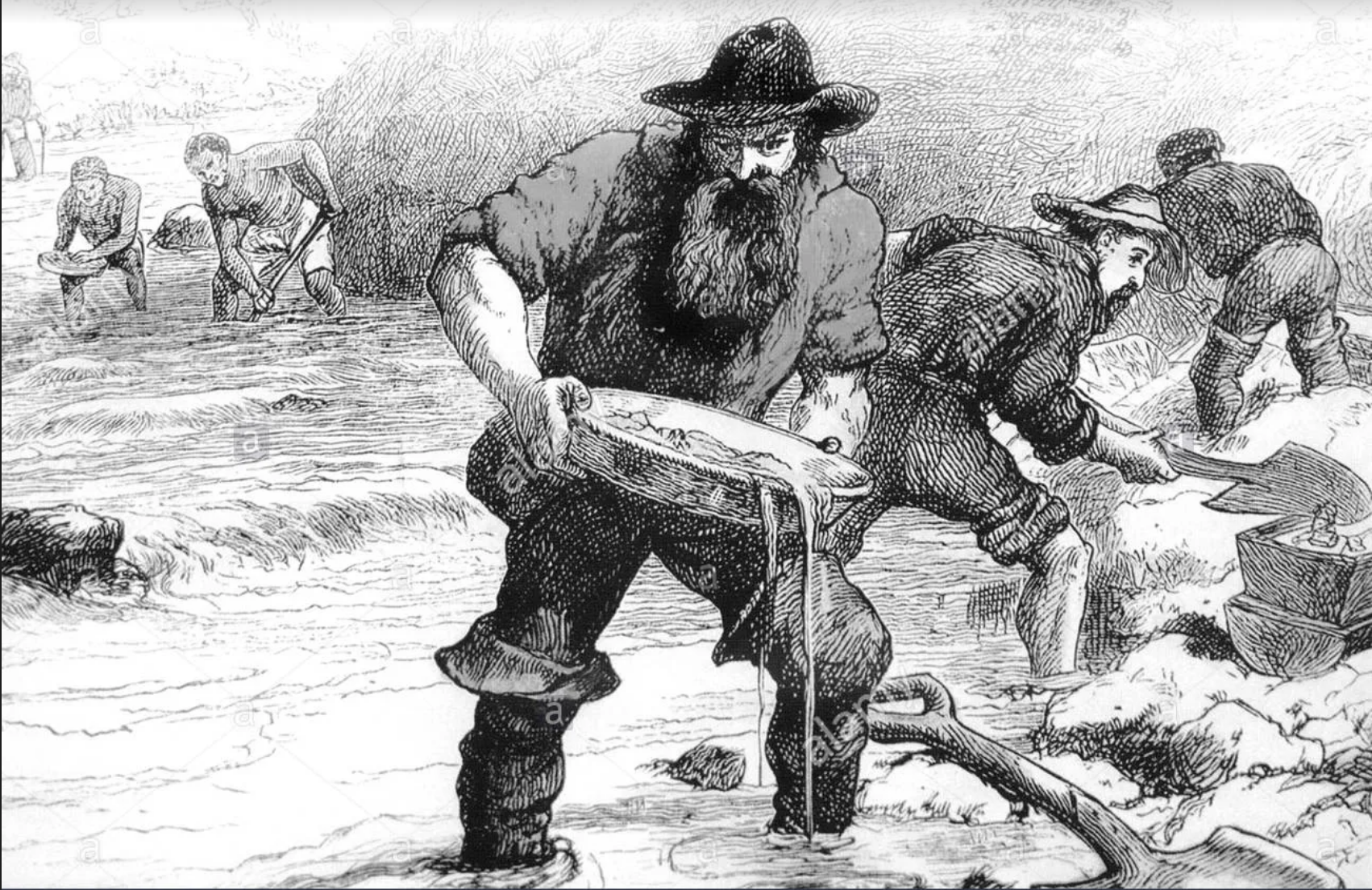 As white settlers moved to California, more and more of the Indigenous population were murdered, forced into an exploitative labor system, or removed from their homeland. Check out this mini-podcast (6:42) for more.
Sources
"Chapter 6: Defending the West 1840-1890." First Peoples: a Documentary Survey of American Indian History, by Colin G. Calloway, sixth ed., Bedford/St. Martin's, Macmillan Learning, 2019, pp. 310–312. 
Blakemore, Erin. "California's Little-Known Genocide." History.com, A&E Television Networks, 16 Nov. 2017, www.history.com/news/californias-little-known-genocide.
"Gold, Greed & Genocide." International Indian Treaty Council, www.iitc.org/gold-greed-genocide/.
Gold, Greed, Genocide Video Trafzer, Clifford E., and Michelle Lorimer. "Silencing California Indian Genocide in Social Studies Texts." American Behavioral Scientist, vol. 58, no. 1, 2013, pp. 64–82., doi:10.1177/0002764213495032.